Fatal Hunt by Michelle Godard-Richer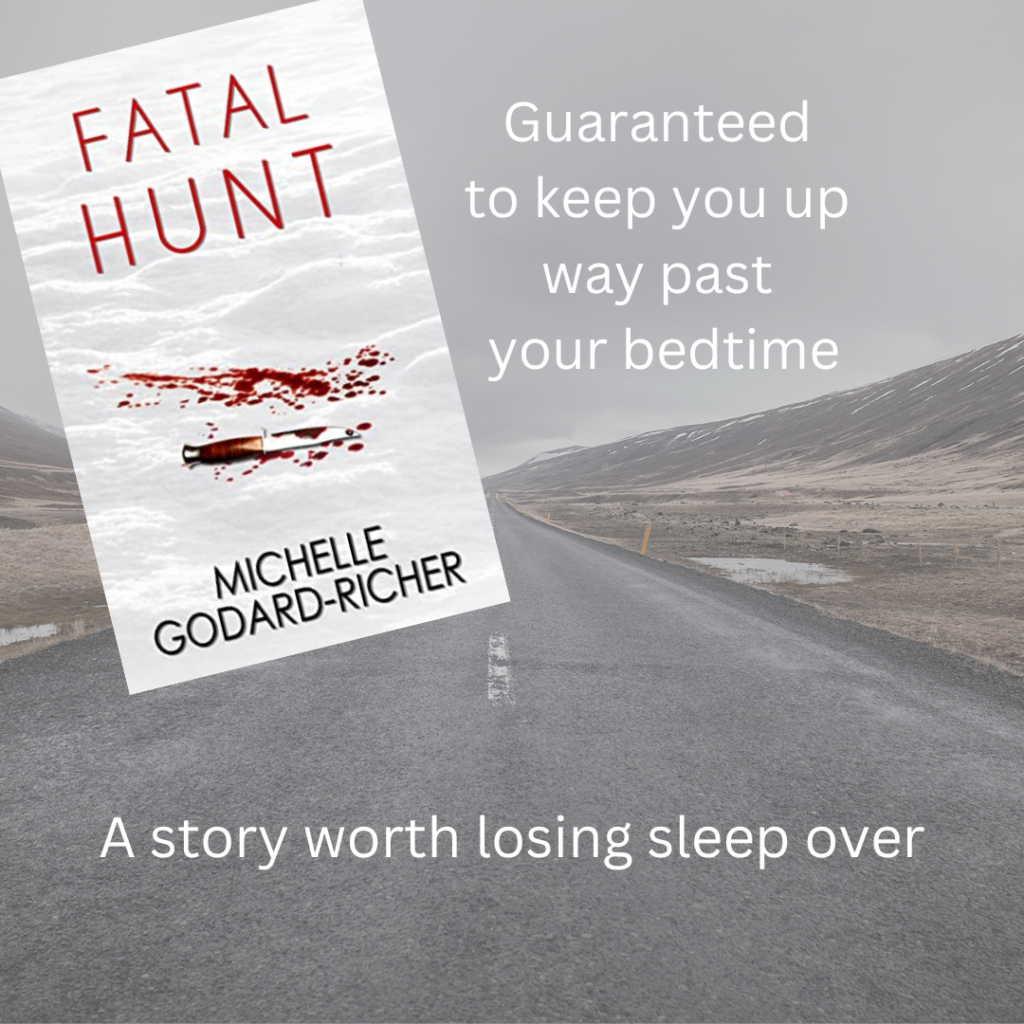 About the book:
After being widowed and surviving the wrath of a serial killer, Jessica believes her misfortunes are over. She's reunited with her first love, Jon, and together, with her son Bryce, and a baby on the way, they're living their happily ever after on their ranch in Montana. That is until secrets, lies, and a formidable foe from Jon's past emerge to shake the foundation of their relationship, forcing them to flee for their lives.

A decade earlier, Jon worked undercover for the FBI. He infiltrated Hugh Jones' Kansas City Mob, and almost destroyed his empire. Unaware of the breech in his own defenses, Hugh, obsessed with revenge, unleashes every weapon in his arsenal, targeting those Jon loves the most.
About Michelle
Michelle Godard-Richer is a Criminology graduate with a passion for crime, human behavior, and the written word. She is also a thriller and romance author living in the foothills of the Rocky Mountains in Alberta, Canada. She writes edge-of-your-seat, suspenseful stories with strong protagonists and diabolical villains.
My thoughts
Fatal Hunt by Michelle Godard-Richer is guaranteed to keep you up way past your bedtime.
Jam-packed full of action and suspense, this story combines the elements of romantic thriller and paranormal seamlessly and will have at the edge of your seat. Jon and Jessica Kent both bring their pasts into a new marriage, which haunts them throughout the story—both figuratively and literally. Throughout their journey, the pair receives ghostly advice from a most unlikely source.
From the very start, the women in this story are portrayed as savvy, smart, and strong. They're brave and determined and contribute so much to the story.
Michelle Godard-Richer has written a story of intrigue, love, and family. It's a story worth losing sleep over.