The Wild Rose and the Sea Raven by Jennifer Ivy Walker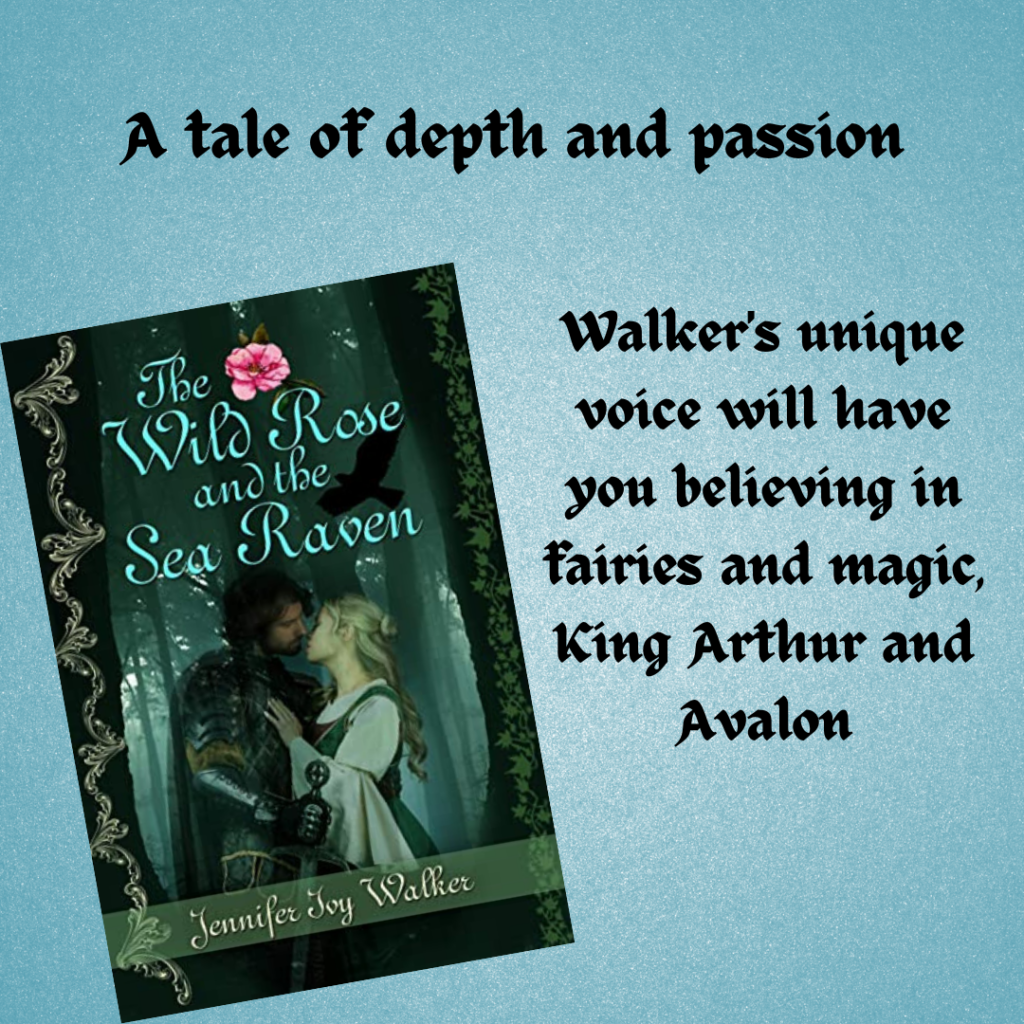 Book description
In this dark fairy tale adaptation of a medieval French legend, Issylte must flee the wicked queen, finding shelter with a fairy witch who teaches her the verdant magic of the forest. Fate leads her to the otherworldly realm of the Lady of the Lake and the Elves of Avalon, where she must choose between her life as a healer or fight to save her ravaged kingdom.
Tristan of Lyonesse is a Knight of the Round Table who must overcome the horrors of his past and defend his king or lose everything. When he becomes a warrior of the Tribe of Dana, a gift of Druidic magic might hold the key he seeks.
Haunted and hunted. Entwined by fate. Can their passion and power prevail?
About the author
Enthralled with legends of medieval knights and ladies, dark fairy tales and fantasies about Druids, wizards and magic, Jennifer Ivy Walker always dreamed of becoming a writer. She fell in love with French in junior high school, continuing her study of the language throughout college, spending summers in France as a foreign exchange student, exploring medieval castles and troglodyte caves in the Loire Valley, sites of pilgrimage such as le Mont-Saint-Michel, eventually becoming a high school teacher and college professor of French.
As a high school teacher, she took her students every year to the annual French competition, where they performed a play she had written, "Yseult la Belle et Tristan la Bête"–an imaginative blend of the medieval French legend of "Tristan et Yseult" and the fairy tale "Beauty and the Beast", enhanced with fantasy elements of a Celtic fairy and a wicked witch.
Her debut novel, "The Wild Rose and the Sea Raven"–the first of a trilogy– is a blend of her love for medieval legends, the romantic French language, and paranormal fantasy. It is a retelling of the medieval French romance of "Tristan et Yseult", interwoven with Arthurian myth, dark fairy tales from the enchanted Forest of Brocéliande, and otherworldy elements such as Avalonian Elves, Druids, forest fairies and magic.
Explore her realm of Medieval French Fantasy. She hopes her novels will enchant you.
My thoughts
The Wild Rose and the Sea Raven, by Jennifer Ivy Walker, is a romantic medieval tale of chivalrous knights, beautiful maidens, and court intrigue—complete with an evil stepmother (oh, so evil).
You begin expecting a retelling of a fairy tale, but within the few first pages, you're rewarded with a story of depth and passion. You're swept along on the parallel journeys of the princess Issylte and the knight of the round table, Tristan. Both have experienced tragedy and both are determined to control their destiny.
Walker's unique voice will have you believing in fairies and magic, King Arthur and Avalon.